Regular price
$99.99 USD
Sale price
$80.00 USD
Unit price
per
Sale
Sold out
The 4Blanc Le Air nail dust collector is incredibly versatile and easy to use. It is great for both manicures and pedicures, and it has also found wide use in the dental industry. Its reinforced fastenings in combination with an auto-locking pantograph will allow you to mount it securely in whatever position you need. Additionally, you can also attach it to a floor stand so that you can move the dust collector around the office or, for example, if you need to switch from manicure to pedicure procedures, or you need to support several manicurists and pedicurists working in your salon.
Share
View full details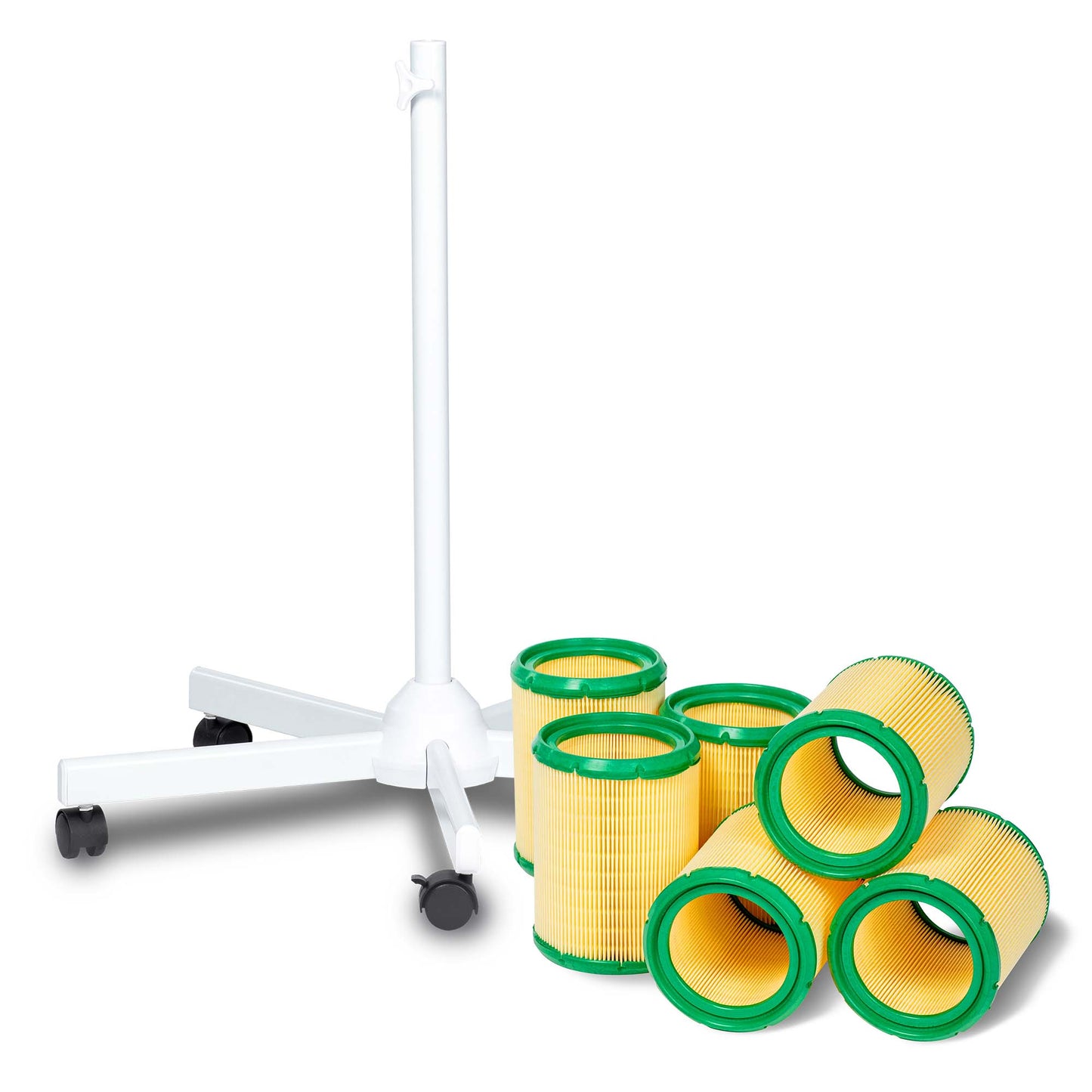 4BLANC Wheeled Floor Stand Holder for Alize Nail Dust Collector Extractor | Adjustable Magnifying Glass Stand Rack, Professional Salon Supplies for Pedicure Chair, Manicure Station and Beauty Salon 
Manicure and pedicure extractor — an important element in professional studios and will be useful for nail-technicians working at home. 4BLANC Alizé dust collector does not take a separate place. A secure mount and flexible holder will help you secure the vacuum cleaner in a comfortable position. The power regulator has a long wire, so the dust collector can be controlled from anywhere in the workplace. Turning down the speed reduces the noise level. 4BLANC Alizé can also be used for pedicure. For this, you need to buy a special wheeled stand to move the vacuum cleaner around the office. It is additionally reinforced, with a shifted center of gravity, making the vacuum cleaner more resistant. The stand is not included in the basic configuration. A lot of dust is generated during the procedure, especially with the use of nail drill. Sawdust flying in the air from nails and dry foot skin is harmful. It settles in the lungs and respiratory tract. Dust can cause allergies in the client and provoke serious chronic diseases in the master. There are different types of dust extractors with wheeled stand. Many of them are large and are not suitable for small nail studios. In addition, some units (e.g. "bollards") are designed so that the corrugated pipe and filter are in front of the engine, which prevents direct airflow. This results in loss of dust collector performance and increased power consumption. The 4BLANC Alizé dust collector with floor stand for pedicure solves this problem perfectly. It is compact, powerful and economical at the same time. There is no corrugated pipe, so there is no loss of power and no extra unpleasant noise. The superstrong motor and specially designed blades create a swirling flow of air. The powerful cyclone sucks up dusty air without losses. There is nothing but an air straightener in front of the floor extractor motor. Passing through the filter, it cleans 99.98% of the most dangerous fine dust.